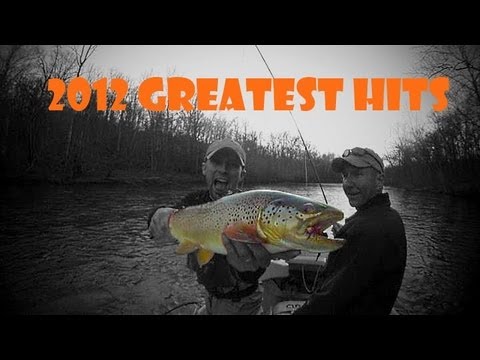 I kind of feel like 2012 was the year of making do with what you have. Early in
the year (winter) was great, we caught big fish on big streamers pretty much
every-other trip. Spring was when things started to change, we never got a real
big push of water and the old timers talked about how dry the Spring
was.....then Summer hit and we were in a complete drought before we knew it. On
a chance warm-water fishing trip with my brother-in-law he hooked a really,
really large gar (over 6') just when I was thinking the Summer was a total loss.
Turns out this probably made my entire year, I had the most fun chasing
those crazy prehistoric fish than any other time last year. Some late
Summer/Early Fall rain brought a really nice Fall to us just in time for the
Fall guiding season, and I ended the year on the whirlwind trip to 20 of
Missouri's Trout Streams (Missouri Trout Odyssey III).